Clear Your Space… Clear Your Mind
A Life in the Day of a Professional Organizer – Sharing intimate stories of clients and herself, while pursuing the mission of clearing the planet one closet at a time.
Funny, poignant, touching & inspiring!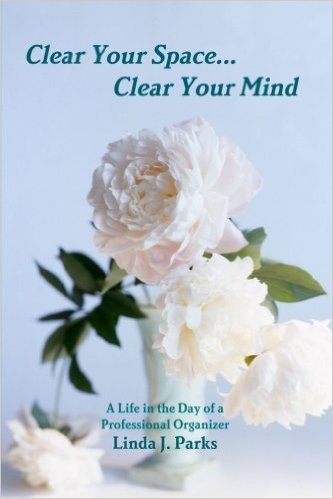 More about the author…
In the Winter of 2009 an opportunity came my way, it was really more like divine intervention.  It occurred to me that the "long ago" dream I had of writing a book would never happen unless I left town and made writing my focus.  When that realization dawned on me, I called my childhood friend Sandy and asked if I could stay at her house on Cape Cod to write my book.  Remarkably, she said, "of course."
It felt right, and justifiably romantic.  So I left my family, friends, and work, and took off.  After a lifetime of experience in people's outer environments and dealing with their stuff, I found the perfect subject to write about; my passion for "feel good" spaces and their influence people's internal landscapes.  Sharing stories of how these physical transformations have changed my client's lives has been a life reshaping adventure for me as well.
The journey I made to accomplish this goal was as much a part of the book as my career in space planning.  So "Clear Your Space…Clear Your Mind," is two-fold; an adventure through space, to transform, inspire, and soothe, and a reminder to follow one's dream.
​-Linda J. Parks, Author of Clear Your Space…Clear Your Mind